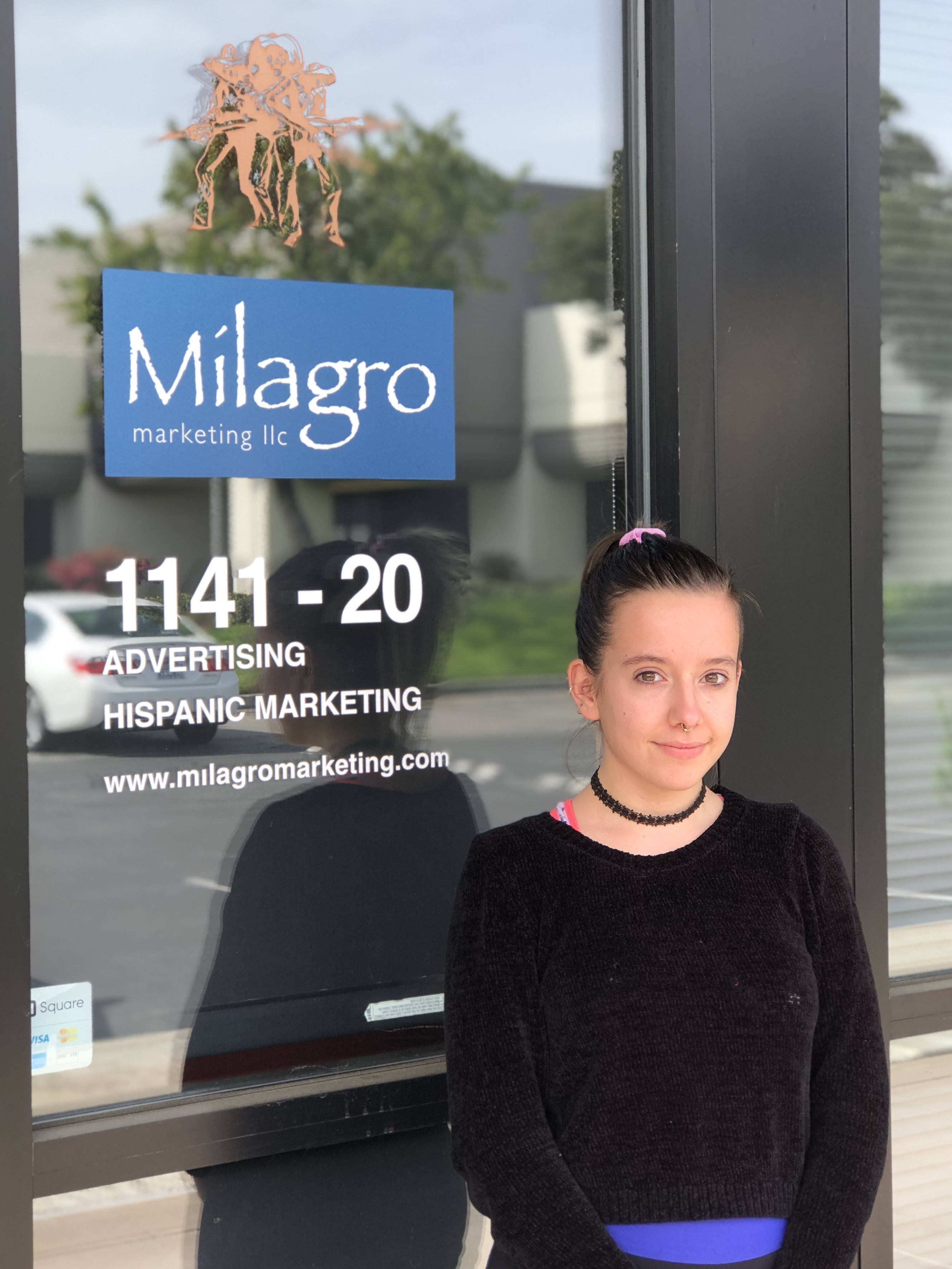 Words will make you free. Words will make you safe. Because the connection that they offer you is the most magical reciprocal relationship. They just ask you to know them, to pay them some attention, and to listen to them. And in return, they will give you immense power to create, express, and evolve.
Words are able to show. To persuade. To generate feelings. With their chameleon soul, they are the perfectly suited to dress up each one of the emotions that flood your soul.
Words are my sword and my shield. My wings and my nest. My home and my refuge. Words are my tools that I use as an intern copywriter at Milagro Marketing. They help me to push out all that I have inside.
Words, my dear friend, and partner, the ones who gave me the chance to be here today. The ones who gave me the opportunity to show my talent. Thanks to them, my work is exposed on this marketing agency's web page. With them under my arm, I walked through the local Telemundo studios. Coming out of my mouth slowly and fluently, they gave me the chance to amuse people at the Addy awards celebration.
They allowed me to make cities alive. They made me float up to the ancient, revolutionary Mexico. They showed me the power of this culture, their traditions, their signs. They introduced me to the beautiful Catrina, and they let me show what she had inside. They let me look at things from the other side, give her a second chance, paint on her a soul and a heart. We construct love. Trust. We construct emotions for where emptiness is found.
But the most important of all: they take me back to my most early youth. They let me express with the words of an adult what this small, five years old kid was able to see through her innocent, pure eyes. They establish the most real connection between all the facets that shape me. And because of that, they will never be enough words to express my gratitude to them.